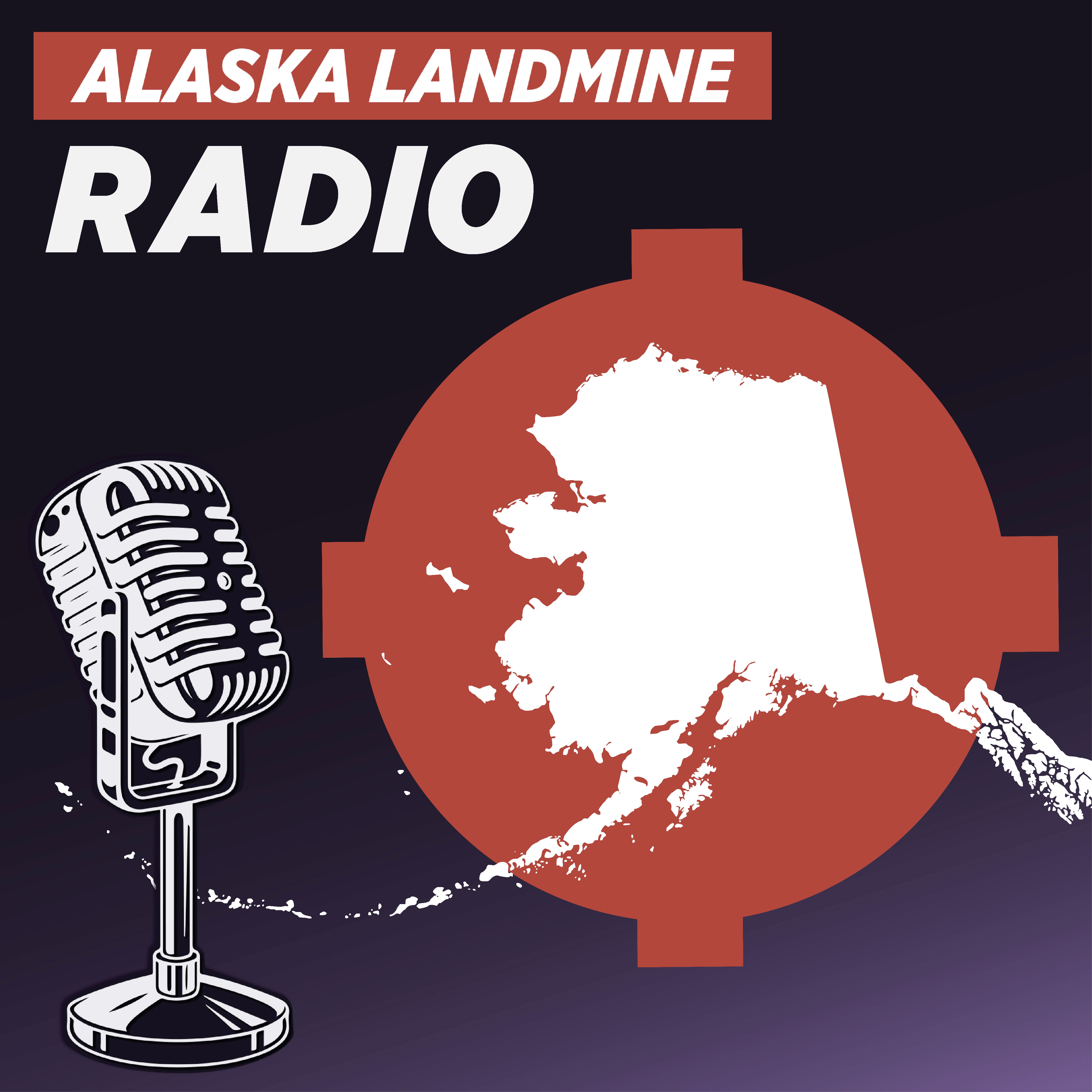 Alaska Landmine Radio is the podcast for the Alaska Landmine, hosted by Landmine Editor-in-Chief Jeff Landfield. The Alaska Landmine focuses on delivering non-partisan Alaska news that other media outlets don't always report. Alaska Landmine Radio focuses on real talk with real Alaskans from all backgrounds.
Episodes
Friday Oct 29, 2021
Jeff was joined by Mac McHale and Ariel Burr from Quintillion. They discuss the impacts of the recent infrastructure bill on broadband, the history of Quintillion, what the company is doing now, their plans for growth, how they overcame their former CEO being indicated and convicted of fraud, and their recent addition of a ground station on the North Slope to retrieve satellite data. 
Thursday Oct 28, 2021
Jeff was joined by Anchorage Superior Court Judge Greg Miller. They discuss his aviation and firefighting career before becoming a lawyer, how that affected attending college and law school, why he moved to Alaska to practice law, the process of applying to be a judge, being appointed by former Governor Sean Parnell in 2011, how COVID has affected the judicial system, and his recently announced retirement. 
Wednesday Oct 13, 2021
Jeff was again joined by travel guru Scott McMurren from Alaska Travelgram. They discuss how COVID is still impacting air travel and the tourism industry, the reward and mileage programs for different airlines, the best way to use miles, and some amazing upcoming deals on airline tickets.